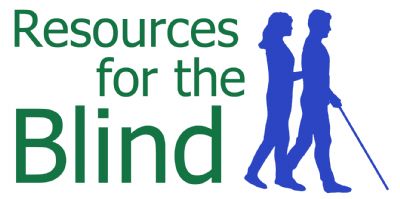 Recycled Laptops

A computer with screen-reading software can be life-changing for a blind person, opening up the world and opportunities in a way previously unimagined, and helping level the playing field with the sighted population.

We refurbish donated laptops for subsidized sale to blind users overseas*. We provide a screen-reader package that is critical for blind users (NVDA, open-source code by two blind developers), LibreOffice (an open-source office package), and Bible software. We also attempt to localize the computer as much as possible to the country and language of the end user.

Donate laptops

If you have a laptop that is less than about five years old (running Windows 10), we can refurbish it for the blind. Please include the charger, cable, accessories, and any licensed software CDs.

Because this is for the use of the blind, the laptop can be sent postage-free (through the post office only) as "Free Matter for the Blind". Either:

Securely pack one or more laptops in a box. In place of postage, download, print, cut out, and affix this label.
Ask us for a mailer. We'll send you a self-addressed box with packing material, and the "Free matter" label.

Mail laptops to:

Resources for the Blind
516 Nobscot Road
Knoxville, TN 37919

If you would like a tax-deductible receipt, please ask, and let us know your email address.

Corporate donations

If your company is refreshing laptops and would benefit from a tax-deductible donation, please reach out. We also accept peripheral devices and slightly older laptops that we can use to defray refurbishment expenses.

Volunteer to help

We need folks that can help us do the refurbishing. If you are technically competent and would be willing to help (reinstalling Windows and open-source software), please reach out to info@resourcesfortheblind.org.




---

*If you are a blind US resident, you can purchase a subsidized laptop here.